Bespoke Services
Cocoon offers a bespoke design service for Scripture Canvases.
There may be that specific scripture or phrase that means a lot to you and we will work with you until you have the perfect design for your home or office.
You pick your wording, your colours and what you want it to look like and we will bring it to life.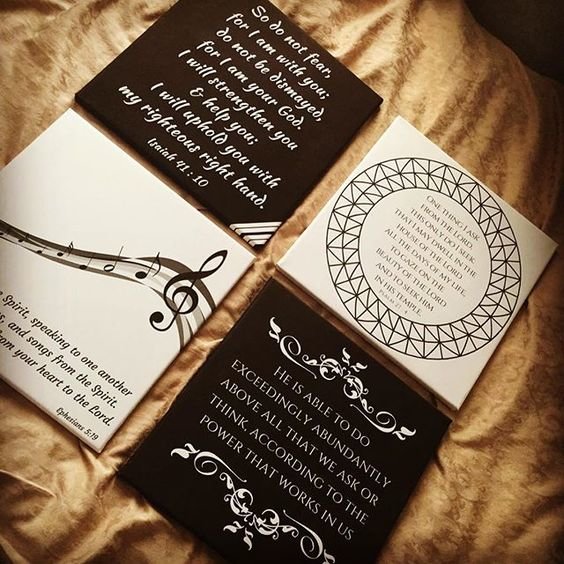 Custom order processing times will vary with each project but generally take no longer than 2 weeks.
Click here to purchase your custom Scripture Canvas today.